Moving from one place to another seems to be a nightmare. Especially when you think about getting all the furniture moved, the task seems to be magnanimous.
It is a dream to get the home removal done by the best professionals, isn't it? Well, now your dream can come true because we are going to give you the best tips and tricks to find the best budget removalists in Melbourne so that moving is no longer a hassle.
Tips to find the budget removalists company
Find the discount options that it gives
In many of the companies, you will see that the discount rates are very high, but do not be fooled by choosing the one with the highest discount because it might be a deceptive thing. To find the best home Removals service in Melbourne you need to check the final price after discount. In some cases, the company does the fine work of showing high discount prices by highly elevating the prices at first and then cutting it off. Any good company will keep a fair price instead of giving lucrative offers to save your time as well as money.
Choose a trusted removalists company in Melbourne
Remember that a trusted brand will never deceive its clients in any manner, that is the reason why you should always go for a reputed brand rather than a new moving company in Melbourne. Most of the people have a wrong notion that a reputed brand means you will have to pay more. But you need to understand that the marketing strategy of the best brands looks forward to making the cost as affordable as possible so that their client never moves away.
Choose a removal company which gives a free quote
It is always a better option to choose a removalist company which is absolutely transparent about it's costing. The companies which are not giving you enough information about their prices sure to have some hidden costs apart from the initial costing which might seem too costly for you. If any company is giving you a free quotation and is letting you know of all the cost together, then it is always advisable to go for that one. In this way, the order becomes absolutely hassle free.
Go for Website recommendations and user reviews
Before using any website, make sure that you have read about the website on the internet thoroughly. If any company has loopholes, then it will definitely come up when you are researching for it on the internet. The Australian Furniture Removals Association and Oneflare are platforms which helps you in understanding the criteria for different companies so that you can get the most exclusive furniture removalist services within affordable rates. Also, the users who have taken the service before hand will be able to give you an idea of the costing and how affordable the company actually is.
Check the informative capacity of the website
You have to check the company details thoroughly so that you can understand the obligations of the service provided and the costing initiated into it. Any good removalist company with affordable rates will be absolutely transparent about the kind of services that they offer, and therefore you will be able to do background research as well. You will also get to understand the value for money and whether or not the amount is actually worth the service that they are giving.
Is it a one-stop platform?
To have the cheap moving company in Melbourne, you need to understand whether it is providing a one-stop solution to all your needs. Doing a house removal is an absolute magnanimous task, and it is not as easy as it sounds. You need to understand that removal can be a tricky situation, but if you have a cheap moving company which gives you a premium solution, then you should definitely choose that one. Each and every aspect of the company should be arranged most professionally so that you do not have to regret later on for any damage that might be caused on the route.
The genuine call support team
A budget friendly company will help you in understanding about all the intricacies of the company because of its good customer care support team. Make sure that the team is at your Beck and call so that it can assist you and it can take the stress out of your system. Make sure that they are absolutely transparent about the costing and there are no hidden charges. Once you find a company with a great customer care team make sure that you stick to it.
Do a market research
If you are a complete novice, then you have to understand that anyone can deceive you, so you need to keep a record of the research as to what the average market price is. Once you have a fair idea of the market value when you will be able to come up with the competitive rates and you will be expert enough to analyze the kind of services that you are getting and whether or not you are satisfied with it. Doing market research is one of the incredible ways to find a good and affordable moving company in Melbourne so that you can get the absolute value for money.
Do not pay a large deposit
Reputed movers never ask for any large sum of deposit before doing all the packing and moving because they only take payment upon successful delivery. Once you pay them in advance, you will lose control over their actions.
Avoid the companies that changed names frequently
Some of the companies do business under a number of names, and therefore it is difficult to identify them. It is always a better option to avoid such companies so that they do not give you poor quality services and get away with it.
Ask around for references
It is important to ask about a specific company of your friends and family so that you can get the work done from a reliable source rather than a random name.
Report any visible problems
Remember that you always have nine months in hand for reporting any problems about the moving company and claiming your insurance money. So you have to make sure that you note down every trivial problem so that you can claim in time.
Now that you know about the various things to look after for finding the budget friendly removalist company all you have to do is to start your search right away.
If you are looking for an office Removalist, Interstate Removalist and furniture Removalist services in Melbourne, contact Mister Mover today!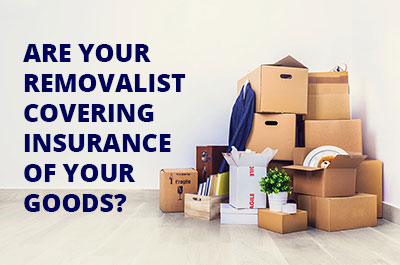 Find out whether they have any hidden fees
Be very clear and transparent about the cost as soon as you contact any company because in some cases we have seen that there are some hidden charges which are not revealed in the beginning and once the work is done, the workers ask for it. Be clear right from the beginning.
Do not sign a blank contract
Never sign on a blank contract because it is always advisable, but you send after you have read the terms and conditions of the company. Before the workers are here to work, make sure that you have read all the terms and conditions so that everything is happening according to your consent.