Surely there are a lot of removalists working in Melbourne in the present day. A removalist is a company that helps you pack your stuff and move to some other place. Removalists are also commonly known as domestic logistic companies. There might be hundreds of logistic companies working in Melbourne, however, not all companies will meet your requirements.
There are certain features you should look for in any removalists. If the company meets these requirements, you are good to go. Choosing a removalist is one of the most important things. When you are planning out to move to some other place, you don't want to start messy. Hire a good removalist and keep the things simple.
Let the company control your stuff and logistics. However, choosing the best removalist company can be a difficult job. Because of the hundreds of companies working in Melbourne, it can get difficult to choose a company that best suit your needs and fulfils the requirements.
This article points out all the important tips you might need to know before hiring a logistics company.
Here are a few top tips you should keep in mind before hiring any removalists.
Read the company's reviews:
Before hiring any company, it is important to read their public reviews and their history. Many times, reading the company's profile provide a good idea about their style of work, their successful projects and the history of the company. If the company meets your requirements, feel free to hire them. If it doesn't, you don't have to waste a lot of time. Public reviews always help the customers in choosing the right services.
Read some latest reviews to find out about the projects of the company. Look deep into their customer services and their way of handling the projects. Discuss their projects with the clients of possible. This is the best way to find out if the company is suitable for your project.
Your removalist should cover insurance:
Always ask your removalist about insurance. If the company covers insurance, hire them if they meet your criteria. However, if a company is not covering insurance, there is a pretty big chance of frauds and spams associated with the services. Always hire a company that provides insurance for the things they are moving. Their staff should be insured, their trucks and vehicles should be insured and the company should follow security measures to avoid any potential risks.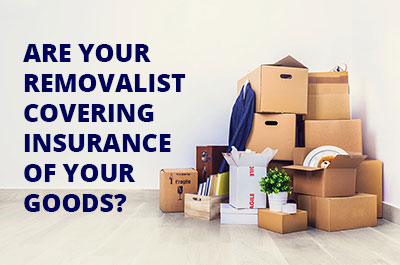 Almost every top removalist company provides insurance for its employees as well as covers the stuff and logistics of the customers. Hire a company that provides insurance and ensures safe transportation of your stuff.
Consider the hourly rates:
Most removalists in Melbourne work on hourly rate base. Some of the companies hide tax amount from their service rate and apply hidden charges after getting hired. Beware of these companies. Always consider the hourly rates before hiring any removalist company to help you move your stuff. You are going to get a new start in a new place and you surely don't want to waste extra money on moving your stuff. Don't get attracted by cheap hourly rates of the company rather look for the services the company is offering. If the company is providing excellent services and ensures maximum protection of your luggage, spending a few extra bucks doesn't hurt. Find a company that provides quality services that match your criteria.
Keep in consideration the referrals and recommendations:
If you are going to hire a removalist for the first time, you will obviously find a lot of difficulty in getting the best company for your stuff. There are hundreds of companies working in the city with different services. Ask your friends and relatives about the removalists if they have hired any in the recent past. Referrals and recommendations always help people in getting good services in the least time and cash. Look for a company with excellent customer services, new trucks, good services and advanced methods.
Always keep the recommended companies on priority while searching for the best companies on the internet. There are hundreds of removalists working in Melbourne. Find the one that suits you best and get the best services.
Additional Services:
When you are looking for a logistics company, try to hire a company that provides additional services like packaging, loading, and unloading of the stuff, packing boxes and other accessories required etc. You should make these additional services priority and always try to hire a company that provides additional services with excellent customer support and top-notch services. Getting additional services with travelling is always good.
Besides additional services, figure out the size of truck you want to use and the number of crew. Some companies offer a lot of trucks varying in size and loading capacity. Don't go for a bigger truck if you have less luggage. Choose the truck size according to your luggage.
Estimation:
It is always good to have a precise estimation of your stuff and the time required to move the stuff. Price estimation and time estimation are important. You must have an accurate idea of the time it will take to pack the entire stuff, travel the stuff to the desired location and unpack the stuff. Your company should provide an estimate of the cost before the services and should be able to provide a precise estimate according to the nature of your task. Make a chart of all the items. Keep the chart updated as you pack the stuff.
Keep in mind the above-mentioned tips in your mind before hiring any removalists. Among hundreds of removalists in the city of Melbourne, you might want to hire the one that provides the best services at the best rates. It's always good to find out a couple of companies on the net. Keep these points in your mind and next time you are looking forward to hiring a team to help you move your luggage, find out a company that falls in the criteria.