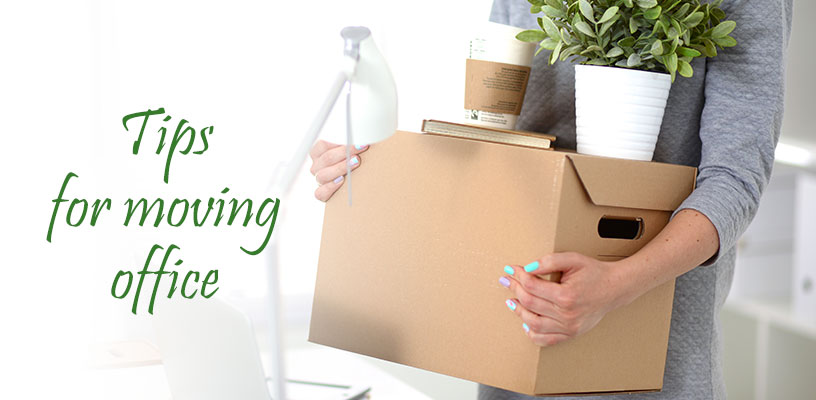 Every business today runs on a tight schedule. When it comes to office relocation, it is very essential to have minimum downtime. Every business owner desires to complete the office move as fast and efficiently as possible to get back into full operation at new location.
Following are some simple yet effective office moving tips to make your move stress free.
Evaluate your business:
Very first step is to evaluate the current situation of your business office, and decide what needs to be move, in what order, and where it all needs to place in the new location.
Move various rarely used furniture and items in storage sooner than others. Equipment necessary for day to day operations will have to stay in place until the day of the move.
Make your employees aware about moving plans. This gives everyone a chance to plan and prepare for the change in their own department and personal office space.
Make a To – Do list for Office Moving:
It is very important to make a to-do list for your office moving activities and make sure that no major tasks are forgotten.
If possible breakdown list for three months, two months, one month, two weeks, and one week before the move, and, of course, a list for the actual day of the move. This will help you to complete the activities in stipulated time frame.
Hire a Professional Moving Company:
You can hire a professional moving company in your local area. Try to contact at least 3-4 moving companies and compare their quotes. Professional office removalist services companies, such as ours, can do a job for you at affordable rate and in timely manner. Make sure they are licensed and insured.
Create your new office floor plan:
Before your office move, it is important that you have a clear understanding of the layout of your new office space. It is important that you label everything on your floor plan showing where all items are to be located and also numbered every desk of all staffs. Make sure that every employee receives copy of floor plan so they understand how to get there, where to park, what public transport is available, etc. Also send copies of your numbered floor plan to movers so that they have an understanding of the layout ahead of time.
Simple packing tips:
Shred up irrelevant files, empty old drawers, and donate outdated equipment and furniture to a local charity that save your money for transportation fees.
Give each staff member his or her allocated desk number and tell them to number all boxes, computer screens, hard drives and furniture. All keyboards, cables, phones etc should be placed in plastic bags and labeled with their allocated number.
Place small items such as paper clips, rubber bands and all other loose materials in envelopes and then pack them in boxes.
Protect all glass with paper or other stuffing.
Empty storage cabinet's doors should be locked or tied. 
Update your vendors and customers:
Before your move, be sure to get in touch with all of your vendors and providers to let them know about change of location. So they can make the necessary adjustments to your shipping and billing details.
Don't forget to let customers know when your business will be temporarily unavailable, and when you expect to be operational again.
Update your website, letterhead and business cards:
After a successful move and operational again, don't forget to update your new address on website, letterhead and business cards.